About Calkins Electric & Fire Safety DeLand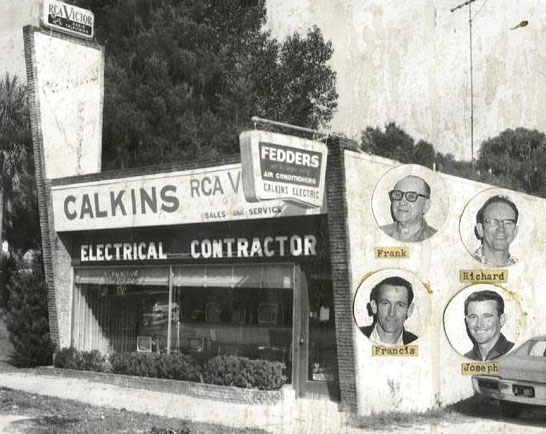 Calkins Electric, located in DeLand, is an industry leader in all phases of Electrical Construction and Service to include Electrical, Fire, & Security Systems in markets such as Industrial, Hospitality, Healthcare, Education, Retail, Airports, etc. Serving Orange City, DeBary, and Deltona.
Founded on the principles of quality installation and service-oriented sales support, Calkins has provided superior service to the healthcare, commercial, industrial, educational, and government marketplace for more than eighty (80) years.
Formed in 1936 by Francis Y Calkins, Calkins Electric was established to provide superior electrical service to the residents of Central Florida. With over 80 years of experience in the electrical industry, including electronic security, fire alarm, and life safety systems, Calkins Electric has a proven track record with customers.
Headquartered in De Land, Florida, Calkins Electric is a leading provider of electrical systems, electronic security, fire alarm, and life safety installation, service, and maintenance with a strong presence in Central Florida through dedicated project managers and Craftsmen. Calkins Electric provides expertise, cost efficiency and a focus on process excellence and quality on both a local and state basis. This dedication to excellence and quality ensures a consistent experience in meeting your organization's needs.
Trained & Certified Electrical Technicians
All Calkins staff undergoes a 10 year Federal and State Criminal Background Screening, as well as a Driving Record Screening.